IAPCO
EDGE
Seminar
Taipei
2018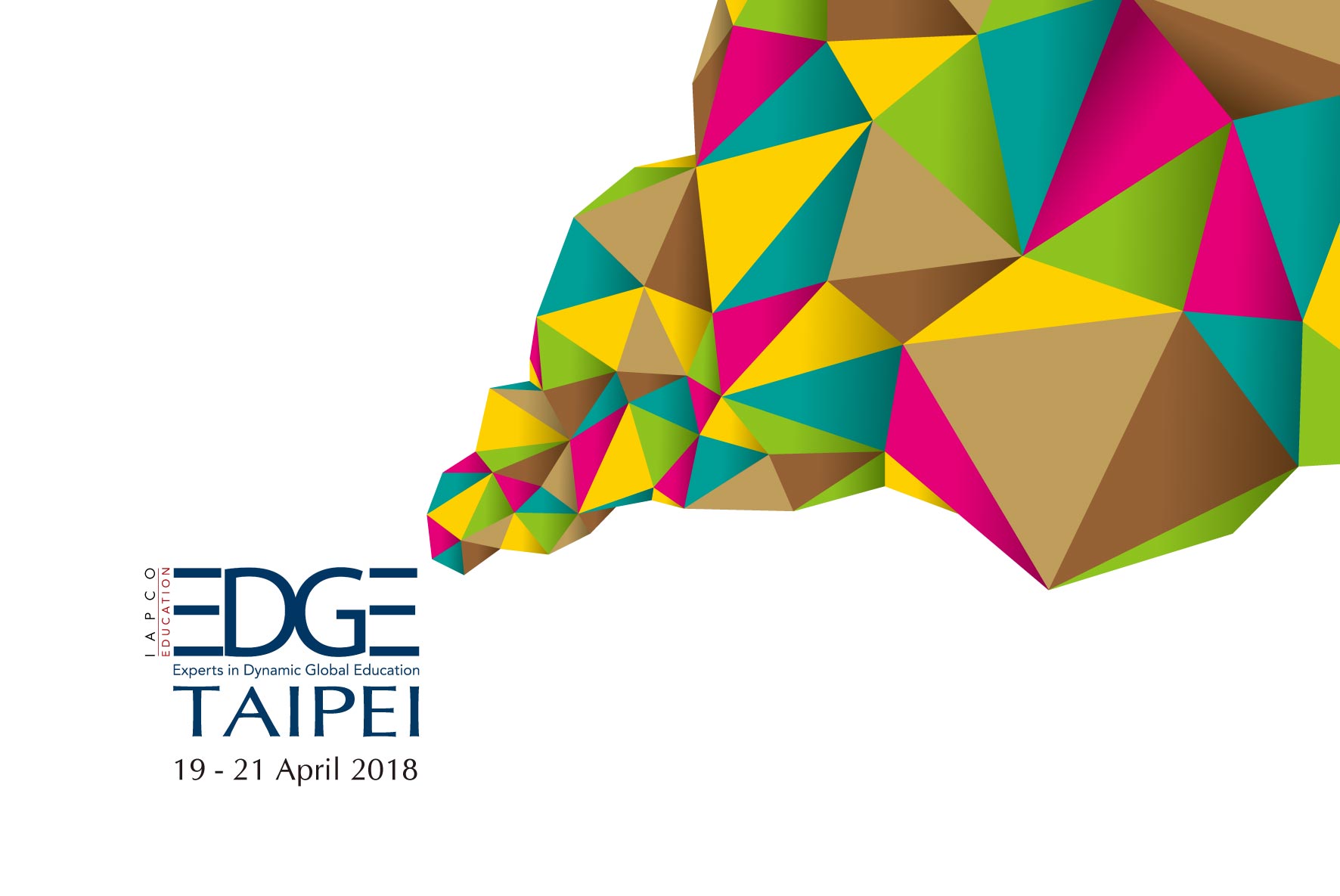 We are pleased to invite you to the IAPCO EDGE Seminar Taipei, on 19 - 21 April 2018. This will be the first Level 3 IAPCO EDGE Seminar around the globe.
In 2017, we have hosted Taipei's first IAPCO EDGE Seminar and the feedback received were really positive. On top of the valuable insights shared by our professional speakers, discussions and workshops were also organized for delegates to interact and engage.
While IAPCO has been helping to raise the standard of meeting industry, the EDGE Seminar is definitely a golden opportunity for every organizer.
Taipei, the capital city of Taiwan, is filled with traditional culture, creative arts and natural environment. You can travel from the lively city with shopping malls and international restaurants to breathtaking natural landscape in an hour. There are also plenty of world-class convention centers and meetings facilities that are perfect for any kind of events.
We invite you to join us in Taipei for the EDGE seminar. We look forward to see you in Taipei!
About IAPCO
The International Association of Professional Congress Organisers (IAPCO) was founded in 1968, is registered in Switzerland and represents today more than 120 professional organisers, meeting planners and managers of international and national congresses, conventions and special events from 41 countries. IAPCO members organise in excess of 8500 meetings annually, totalling some 3.16 million delegates and representing an economic impact in the region of 5.12 billion euros (as in 2015). IAPCO is committed to raising standards of service among its members and other sectors of the meetings industry. Today IAPCO membership offers a unique quality assurance, since entry into membership of IAPCO is by meeting strict criteria and by continuous quality assessment. The high quality standards are secured by means of continuing education and interaction with other professionals.
About EDGE Seminar
The new educational offering"EDGE from IAPCO"is available. No longer will the Annual Seminar be limited to Switzerland, the dynamic educational seminar will now be offered worldwide with three seminars per year in different regions. EDGE will provide education at three different levels, giving people that edge they need in a global competitive environment. Focused on professional congress organisation these seminars will replace the traditional Wolfsberg Seminar and will fill the existing void in international MICE education for the PCO and the Meeting Planner. Providing a destination focus, Destination Partners in IAPCO Education will be able to participate in the programme, showcasing their destination and bringing an international location perspective to EDGE.
Cutting EDGE seminars will now be delivered worldwide, affordable and accessible. Are you standing on the EDGE of the future?